community events | quarterly
Every quarter, we strive to host and facilitate events that invite others from the city to enjoy fellowship, activities, and community. In the past, we have hosted craft nights, BBQs, game night and holiday parties.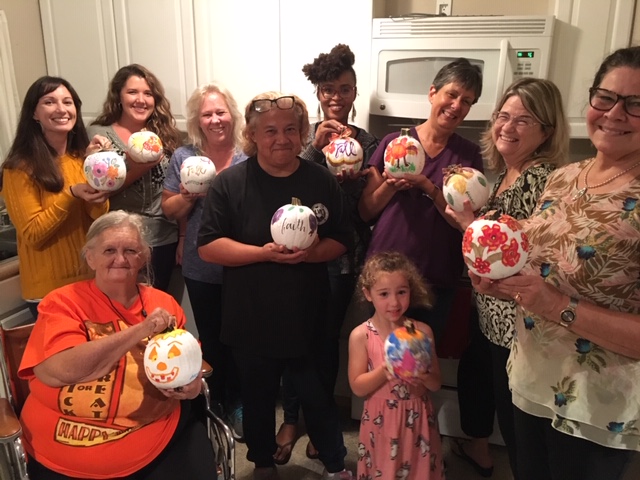 This Fall, we invited women from our community to participate in our craft night. We all enjoyed desserts, one another and painting pumpkins to celebrate the Fall season. It was a wonderful time to blend women from different walks of life to enjoy community and fun.